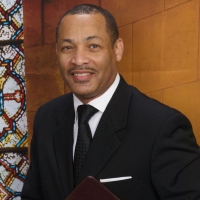 The Believer's Access To Grace
by Pastor Winston |  February 15, 2014
My friend, one of the pivotal moments in my Christian walk is when I came to the realization that I have peace with God. How did I come to this life changing realization? By studying God's word and discovering that regardless of what I am dealing with or what I am going through in my life, God's hand is upon me! What an amazing discovery to know God's favor is towards me and because of my faith in Christ Jesus, I have access to grace.
Romans 5:1&2
Therefore being justified by faith, we have peace with God through our Lord Jesus Christ: 2 By whom also we have access by faith into this grace wherein we stand, and rejoice in hope of the glory of God.
In the previous chapters, the Apostle Paul explains to his readers the believer's justification, that we are made righteous through faith in Christ Jesus. 
Galatians 2:20&21
I am crucified with Christ: nevertheless I live; yet not I, but Christ liveth in me: and the life which I now live in the flesh I live by the faith of the Son of God, who loved me, and gave himself for me. 21 I do not frustrate the grace of God: for if righteousness come by the law, then Christ is dead in vain.
Romans 5:17
For if by one man's offence death reigned by one; much more they which receive abundance of grace and of the gift of righteousness shall reign in life by one, Jesus Christ.
In the 5th chapter of Romans, Paul now deals with the fruit of justification, which is peace with God and access to His grace. Because we have peace, we have access to grace. The word access is defined as "the ability, right, or permission to approach, enter or speak with." Grace is defined as "God's unmerited favor". 
Because we have access, Paul explains, therefore we stand rejoicing for the hope of experiencing the glory of God. What good news to know that we are justified through our faith. Brothers and sisters, take confidence in knowing that God has lavished His love and peace upon us. Not only that but he has given us access to His grace enabling us to go through this life victoriously! 
Peace and Blessings,
Pastor Barry L. Winston